The past few post-Christmas days we've been watching heaps of Christmas movies of all varieties, from Hallmark trash (that I totally love), to some truly golden oldies. Here's three new old films for you to see!
Christmas in Connecticut (1945)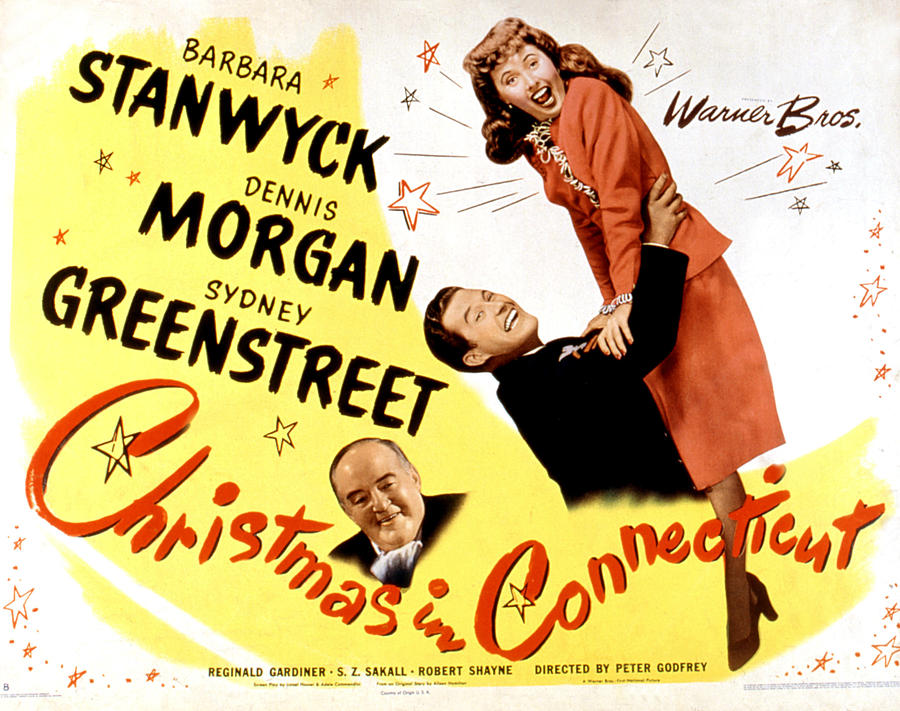 Oh man, this movie is a blast. A single newspaper writer, who knows nothing about cooking, pretends to be a domestic goddess living with her husband and baby on a farm – and then has to pretend its all true when her boss invites himself and a war-hero to her farm for Christmas. Many antics and mishaps of course ensue! Don't be put off by the first 10 minutes of the movie – for some reason it's very bad! But as soon as we meet our pants-wearing heroine, we're away 🙂
The Shop Around the Corner (1940)
This charming film is sort of just set at Christmas time, rather than being an all out Christmas movie, so if subtle Christmas is your jam, this is the one for you! You've Got Mail was loosely based off this one, and although most of it is pretty different, there are a couple of scenes where the parallels are definitely noticeable! Of course, our love-struck pen-pals are writing to eachother by post rather than by email, and rather than owning competing businesses, they are bickering employees at a small notions shop in Budapest. Quirky and offbeat, this film is a gorgeous slice of life.
It Happened on 5th Avenue (1947)
This gorgeous film is a little bit lesser known than all the previous Christmas films – but it holds its own with charm aplenty! When the second richest man in the world leaves his mansion every winter to go to his Florida home, a homeless man named Aloysius T. McKeever moves in. Mr McKeever has never been found out – but this winter, he's about to get many many house guests – including the owners themselves in disguise! This one is heart-warming and jolly and the perfect post-Christmas watch 🙂
That's it for now, I hope you enjoy! Do you have any vintage Christmas faves? ❤